Riskalyze

Do you know your risk tolerance?

Subjective risk questionnaires nearly always fall short and misses the mark. That's because the old way of assessing risk, stereotyping investors with subjective, loosely defined semantics like conservative, moderate, or growth, simply doesn't work. Riskalyze, built upon a Nobel Prize-winning framework, is cutting edge technology that identifies your acceptable levels of risk and reward. Many investors don't understand how their assets could be impacted by an increase in interest rates, a large sell-off in the stock market or another major financial crisis. Using this tool, we are able to ensure that your portfolio defines your investment goals and expectations and matches your unique risk tolerance.
The Riskalyze questionnaire covers topics such as portfolio size and top financial goals, while showing real dollar amounts of how much you are willing to risk for potential gains. Once complete, you will have a unique Risk Number® empowered by transparent, objective, well-defined expectations and the probability of success is quantified and unemotional.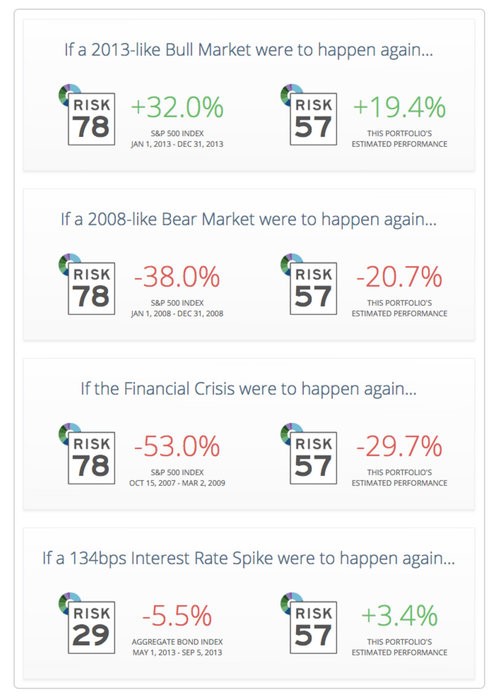 Stress Test
In addition, we can run a stress test so you will understand how your portfolio can be expected to perform under various market assumptions.
Do you know how your portfolio will be affected if interest rates increase or we experience a large sell-off in the stock market?